A basic explanation for our soaring home prices in King County
There are a lot more people searching for homes, and far fewer homes available for them to buy, so the primary answer is: There just aren't enough homes for sale.
The number of homes on the market is at a low point for records that date back to 2000, despite the big increase in population over that span.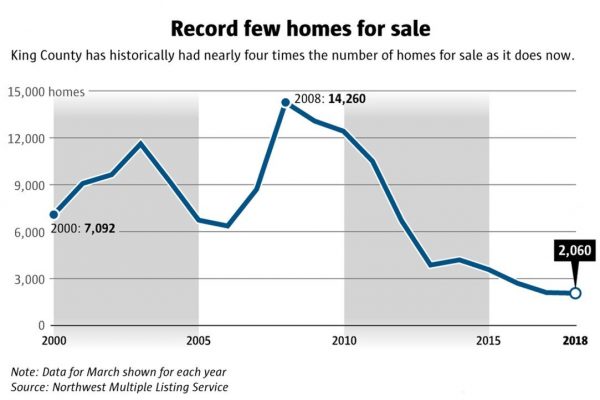 King County had only about 2,000 homes (single-family and condo) for sale last month. During the average month of March over the last two decades, the region had more than 7,800 homes for sale — nearly four times as many.