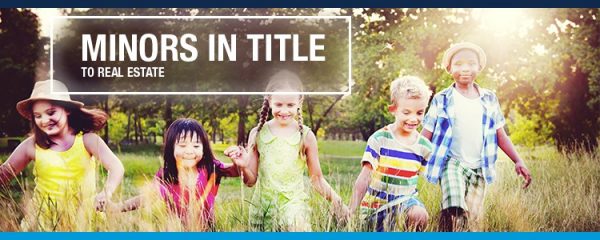 ARE THERE PROBLEMS WITH MINORS IN TITLE?
There are times when a minor is in title to real estate. Maybe the deed from Mom & Dad says "Susan B. Jones, a minor." Or, when she shows up to sign papers, the real estate broker notices the nanny who brought her in. Of course, a child can inherit property. The parents never intended for the child to own it so soon, but it happens.
Most of us know there may be a problem, but what is it, exactly? Can little Suzie even be in title? Can she convey or mortgage the property? How?