1708 North 85th Street, Seattle
This is a stunning home: believe it only when you visit or view all details on the 3D video tour and floor plan. Totally remodeled and upgraded mid-century home; click the arrow in the image below to take your own virtual tour of the home:
This home has a perfect location: close to Green Lake, Maple Leaf Park, Northgate, North Seattle College, and future pedestrian bridge to Northgate Light Rail. It features a 40 foot long swimming pool with overlooking deck.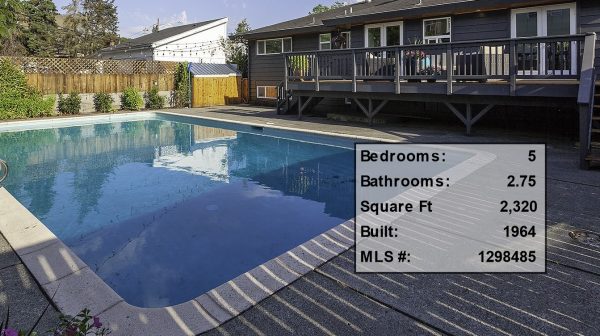 Click image below to view..
EXTERIOR
INTERIOR
FLOOR PLANS